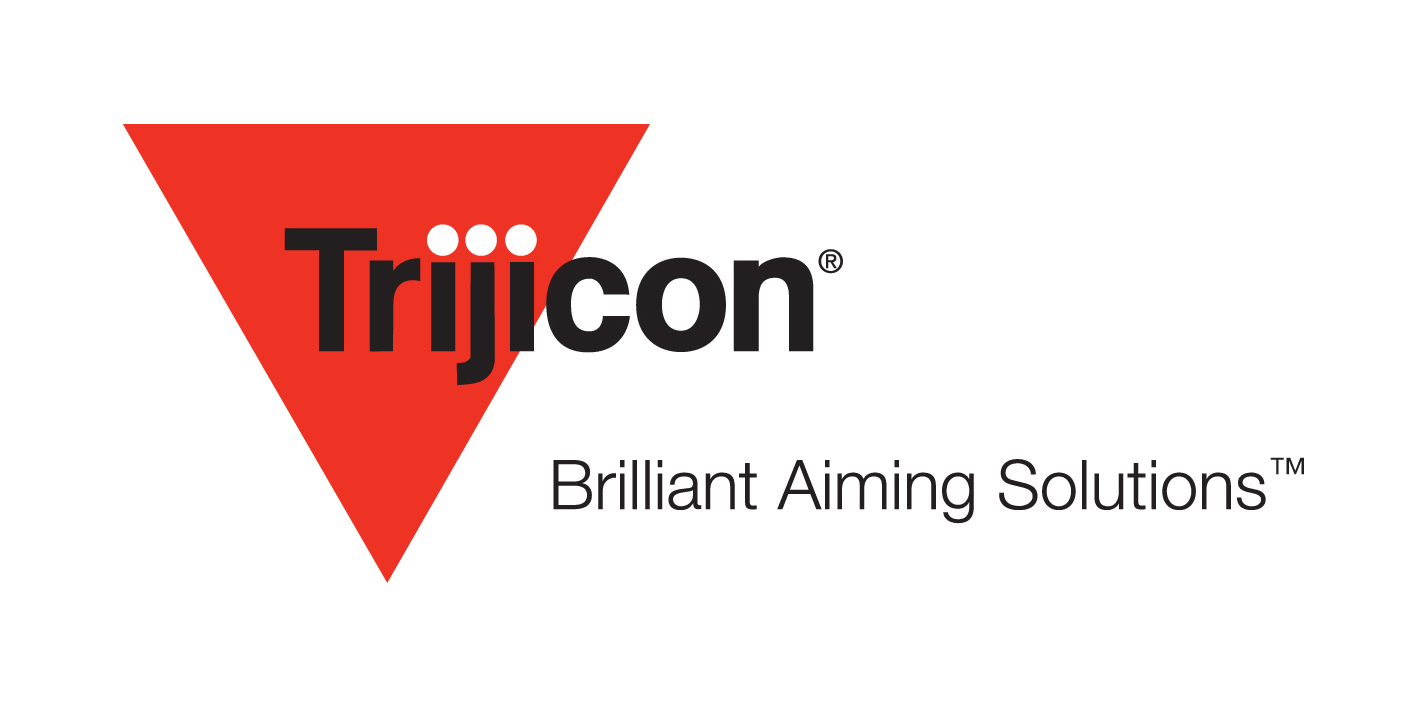 Trijicon makes five different types of red dots; they are the ACOG, the MRO, the RMR, the SRS, and the Reflex. Each of these sights has it's own unique features and has it's own ideal POU that it can be used for. This article will help you decide which sight is optimal for you and your philosophy of use (POU). All of these have an aluminum alloy casing that is extremely durable, and have fixed magnification.
ACOG with RMR mounted on top of it
The Advanced Combat Optical Gunsight, (ACOG) is the only magnified optic in the Trijicon line of red dot sights, and is currently serving with US military troops around the world on a wide variety of weapons.
1.5x, 2x, 3x, 3.5x, 4x, 5.5x, 6x magnifications available
A wide variety of reticles are available, and there are different choices for each magnification, and you can see them here. Just click on the magnification you are interested in, and you'll be able to see the options you have for reticles.
Has either a fiber optic and tritium illumination method, a tritium illumination method, or a single AA battery to power a LED illumination method, depending on the magnification and model chosen
12,000 hours at setting number 4, or until the tritium decays for the tritium based methods, which is about 10-15 years of usable life
It's waterproof down to 100 meters
This models is designed to be used with both eyes open, making it good for CQB, since it increases your area of awareness
This sight is great for everything from competition to hunting to our soldiers serving overseas as we speak
The Miniature Rifle Optic (MRO) lives up to it's name, with the diminutive dimensions of  2.6 in x 1.7 in x 2.0 in, and is made to allow rapid target acquisition with it's large field of view.
1x magnification
2 MOA dot reticle is the only reticle
Uses a single CR2032 battery
5 years of continuous use at the #3 setting out of 8 settings
It's waterproof down to 30 meters
This model allows for a wide field of view, which makes on better for situational awareness
This sight is made for up close competition shooting and other shorter range applications, because it has no magnification and a wide field of view
The Ruggidized Miniature Reflex (RMR) is extremely tiny with it's 1.8 in x 1.2 in x 1.0 inch dimensions, this is one of the best and smallest miniature red dots available at the current time.
1x magnification
Has two different reticles styles; 12.9 MOA triangle and a variety of sizes of dots, ranging from 1.0 MOA to 13.0 MOA
Uses a single CR2032 battery to power and LED, or a tritium/fiber optic  dual illuminated reticle, which last until the tritium decays, which is about 10-15 years of usable life
It has 2 years of battery life for the automatic brightness adjusting model, unless stored in a dark place, where it has a 5 year battery life. At setting 4 of 8 on the manual brightness model, the battery will last 4 years. For the tritium/fiber optic model, it will remain bright until the tritium decays.
It's waterproof down to 20 meters
This sight is small enough that it can ever be used on handguns
This sight is made for CQB applications, due to it's small size and extremely low profile
The Sealed Reference Sight (SRS) is a rugged reflex sight that has a massive field of view, and uses solar cells to help extend the battery life, on top of it's AA or lithium battery.
1x
1.75 MOA red dot
Uses either a AA battery or a lithium battery that is assisted by a solar cell
With the lithium ion battery, the battery life is 3 years of continuous use; the AA alkaline battery has a life of 2.5 years of continuous use
It's waterproof down to 50 meters
This sight incorporates a photovoltaic cell to extend battery life
This is a great sight for military personal who need minimum battery usage, while also having a wide field of view to allow increased awareness of the surroundings
The reflex sight doesn't require any batteries to create it's dot, and is designed with shooting with two eyes opened as the means of using it.
1x
4.5 MOA dot reticle, 6.5 MOA dot reticle, or a 12.9 MOA triangle
Fiber optics and tritium provide the illumination needed to create the dot
Battery life isn't a factor for this sight, so the illumination lasts until the tritium decays, so about 10-15 years of usable life
Trijicon has no claim on it's website for this sight's waterproofness, or lack there of, which ever the case may be
This sight was adopted by U.S. Special Forces in 1996 for the SOPMOD M4 carbine kit
This sight is great for CQB for soldiers, as well as for competitions where the targets are close enough that magnification won't be needed at any point
Any of these red dots from Trijicon are top of the line in quality, and, so long as you know that the sight you choose fits your POU, you won't be disappointed in any of these Trijicon red dots